A big head of voluminous, thick hair is the beauty dream. But depending on your hair's natural texture, adding volume can be a struggle. If you have fine hair, the key to pumping up the volume and boosting fullness is to create the illusion of thicker hair. With the right tips, hacks and hairstyles every hair type can look more voluminous than it is. If you have fine hair that's left feeling limp and want big volume pay attention. This blog is breaking down the best advice for making hair look thicker ahead.
Easy Steps To Make Your Fine Hair Look Thicker
Swap in a clarifying shampoo
If you have thinner hair, a build of product residue can weigh your strands down even more. Clarifying shampoos are deep cleansers that aim to remove residue and buildup. If you use styling products, a monthly detox treatment with a Clarifying Shampoo will help restore your hair's volume and shine. Our SOLU Sea Salt Scrub Cleanser doubles as a scalp scrub and super clarifying shampoo.
Avoid the wrong conditioner and apply only to the ends
Avoid conditioners with deep conditioning benefits — these will make your fine hair feel flat. Use a lightweight conditioner and only apply it focussing on the ends of your hair; steer clear of your roots or it'll weigh down the entire strand. Our DEDE Conditioner is designed to soften strands without weighing them down.


Use hair rollers to add volume
You can use hair rollers in place of a blowdry for creating big volume on fine hair. They're easy to use and healthier for your strands than constantly hotter curling tongs or straighteners. Just rolling the front pieces is enough to create the illusion of thicker hair all over.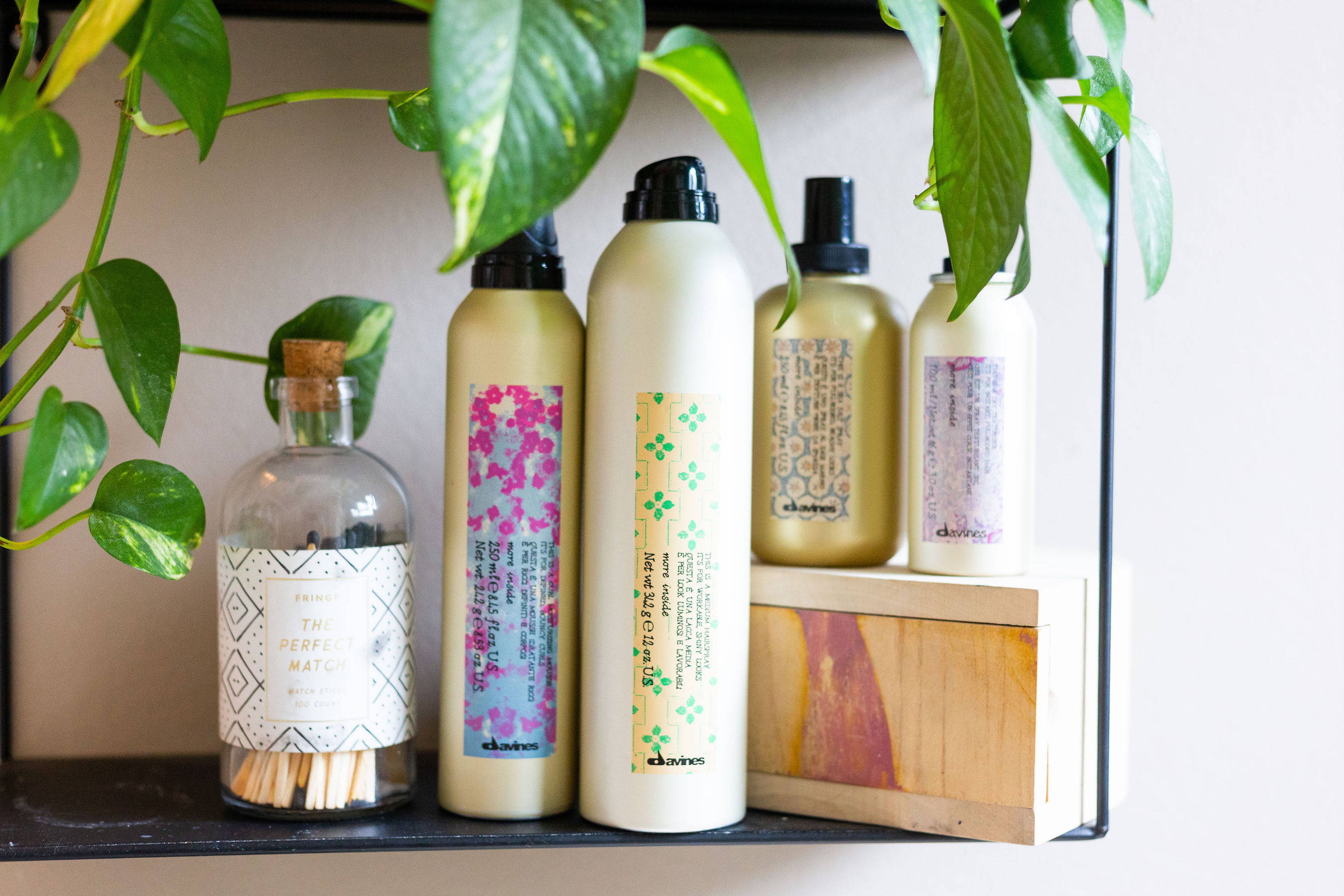 Style your hair with mousse
When it comes to styling products, you can't beat mousse for making fine hair look thicker. For extra volume start with damp hair. Spray a golf ball-size amount of volume boosting mousse into your palm. Take a comb and run it over the mousse to get product on the bristles. Comb through from the mid-lengths to the ends and style.


Use dry texturising spray
A dry texturising spray for fine hair is the answer to all your fine hair woes. It gives you an instant full-bodied and tousled look. Lift small sections of your hair and spray the product into each section at the root. Continue this all the way around your head and use your fingers to smooth and style into place.


Not only does dry shampoo refresh your fine hair, it also adds volume. After shaking well, spray dry shampoo directly into your roots in small amounts. Let it sit for about a minute, then massage it in with your fingers. To increase volume, use a cold shot of air from a hair dryer. Seal your ends with hair oil if damage or breakage is a concern.
Tease your hair at the crown
Teasing, also known as backcombing, is an age-old technique for creating the illusion of thicker roots. Divide the crown of your hair into strips of around 1-2 inches in width. Hold each section taut and backcomb the underside down in three short strokes.
When you blow dry your hair, ensure you direct the airflow underneath the root and upwards, rather than blowing down on top of the head.


Only use a round brush at the end of styling
Round brushes are the best for creating volume with a blowout. After using a usual brush to blow dry your wet hair to about 80 percent, flip your head over, and switch to a round brush. Use a diffuser on the end of your dryer to separate and lift strands as you style.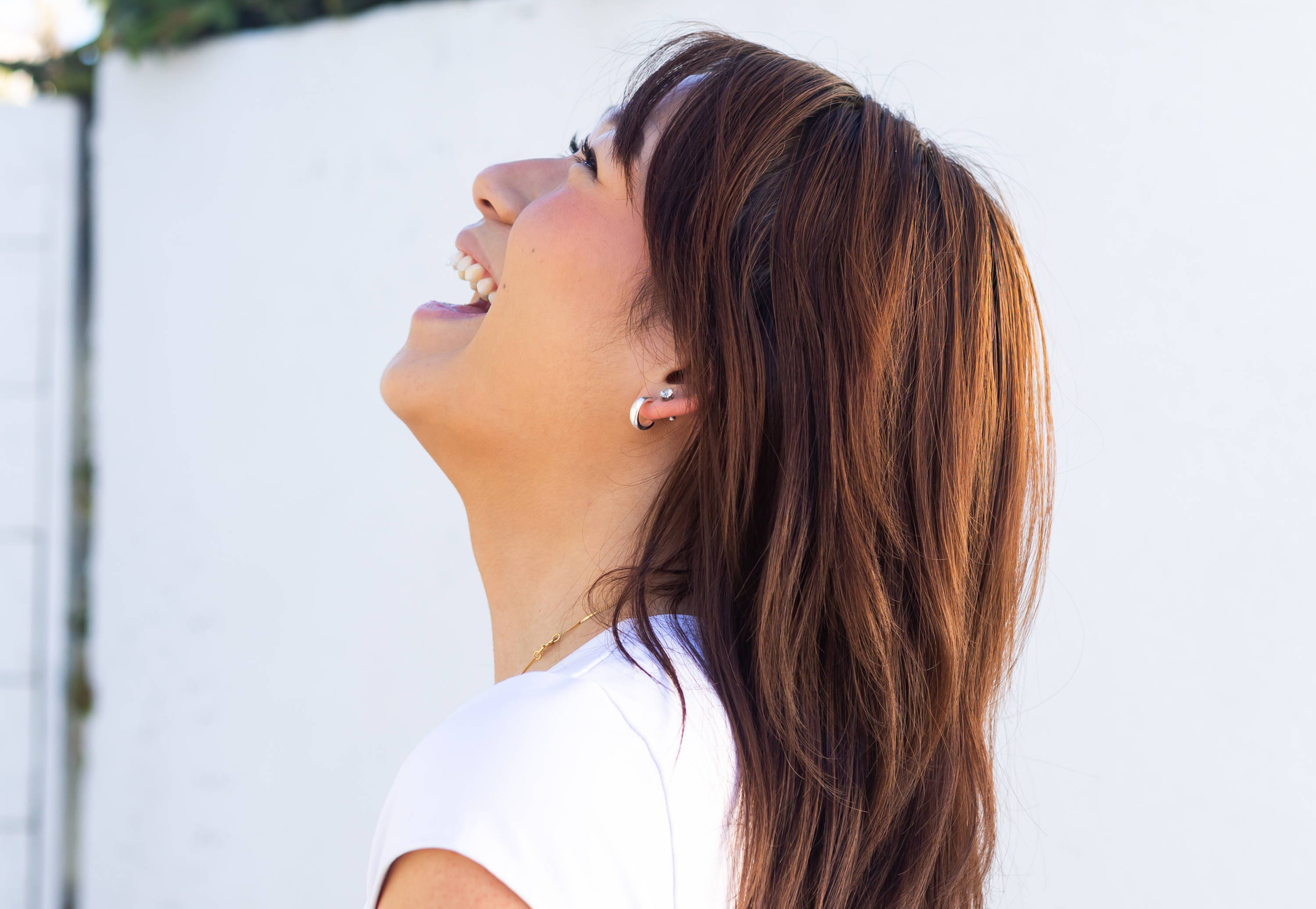 If your hair is thinning, any patches of visible scalp will make your fine hair look even thinner, particularly if you're a brunette. Spray a temporary root concealer to the scalp and roots, creating the appearance of fuller, thicker hair.


Styles to make fine hair look thicker
The first step to faking extra volume starts with the right haircut. The right cut and style can transform fine hair into a seemingly thick, voluminous mane. These are the best options for fine hair, spanning a number of lengths. These haircuts are strategically designed to help fine hair look thicker.


Pixie cuts can actually make your fine hair appear thicker than it really is. Try one with choppy layers to add volume, and work in a texturising serum to give your cut definition without weighing it down. 


An angled bob looks best on thin, straight hair. That's because this hair type shows off straight lines really well, emphasising this cut's geometry. The bob is a classic hairstyle that's easy to style, maintain, and grow out.


If you've got fine curly, the shag is the best haircut for faking volume. The long layers and bangs help create the illusion of fuller hair. Plus it couldn't be easier to great perfectly tousled beachy waves with a shag, making this the ideal low-maintenance cut for making fine hair look thicker.
A blunt, chin-length bob looks flattering on all hair types, and fine strands are no exception. Any haircut with a blunt perimeter creates the illusion of thicker hair. An all one length blunt bob that sits at the chin is a great option for fine hair and can be worn straight and sleek as well as wavy and tousled.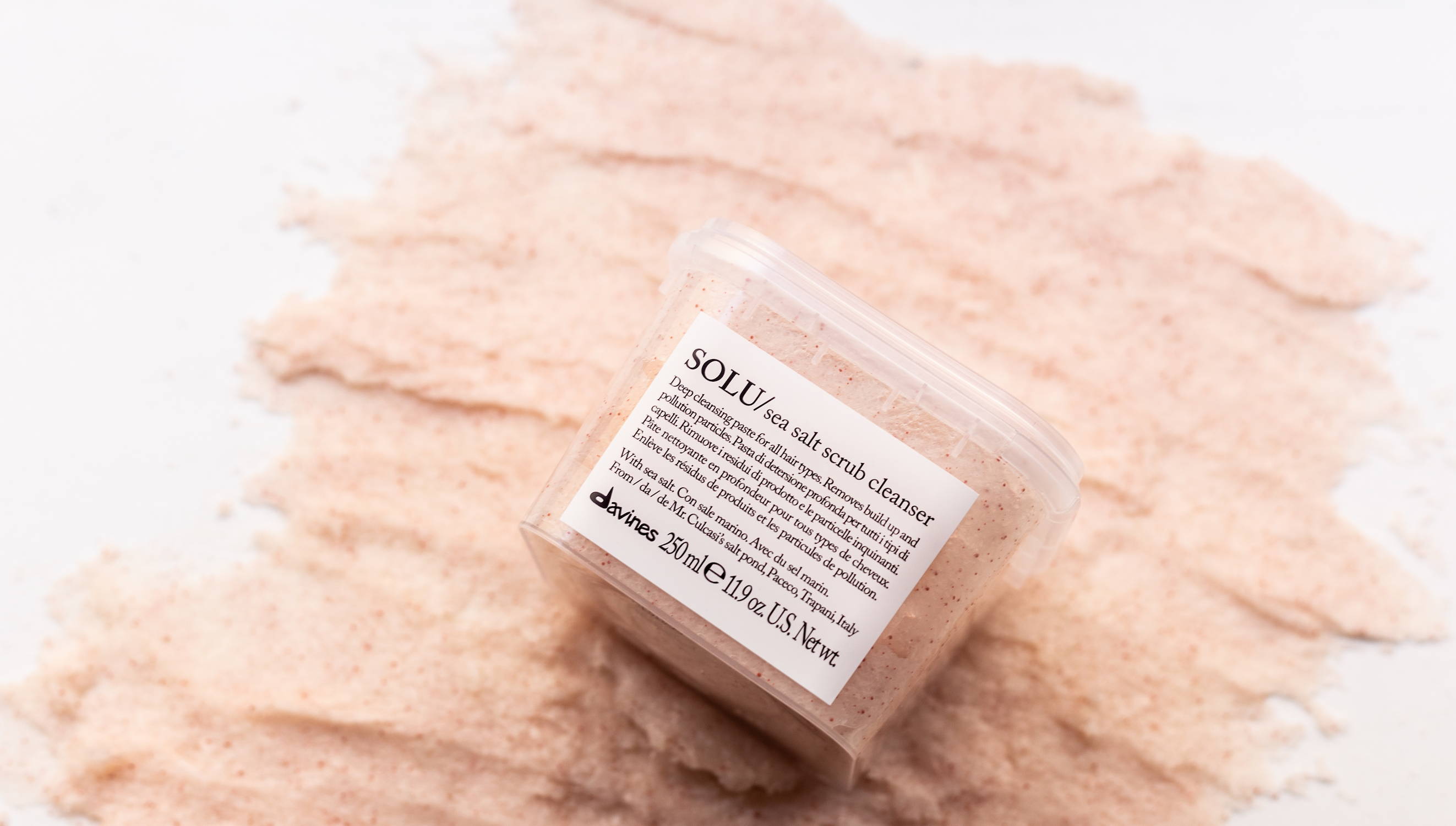 Common Questions About Fine Hair
Can I make my hair thicker?
Little can be done to permanently change the diameter of individual hair strands. But keeping your scalp and hair follicles healthy and open helps to create the illusion of a thicker strand of hair. To keep your follicles as healthy as possible, regular cleansing and exfoliating your scalp with a scalp scrub is a must. Our SOLU Sea Salt Scrub Cleanser refreshes the scalp and removes impurities, product residues and polluting particles. It gives texture to the hair and keeps it clean and light for longer. This helps to promote healthy hair growth and make your fine hair appear thicker.


What's the best diet to make hair thicker? 
Eating a balanced diet with the right nutrients can help promote hair growth, especially if you're experiencing thinning hair. The best diet is one including healthy fats; antioxidants to strengthen hair follicles; iron-rich foods to boost red blood cells; and protein-rich foods. Include the following foods into your diet to make your fine hair look thicker:
Eggs
Berries
Spinach
Fatty Fish
Sweet Potatoes
Avocados
Nuts
Seeds
Sweet Peppers
Oysters
Shrimp
Beans
Soybeans
Meat
Feeling confident about your hair
Depending on your hair's natural texture, adding volume can be a struggle. If you have fine hair, these tips, hacks and hairstyles can make your hair look thicker. Incorporate them and only the highest quality products into your routine for bigger looking hair. All Davines formulas are free of harmful toxins, use natural ingredients, and are made with renewable energy and packaging that minimises the environmental impact. 
by Jaclyn LaBadia, featured contributor
Photos by @goldandglowco