Shampoo bars, five reasons for trying them!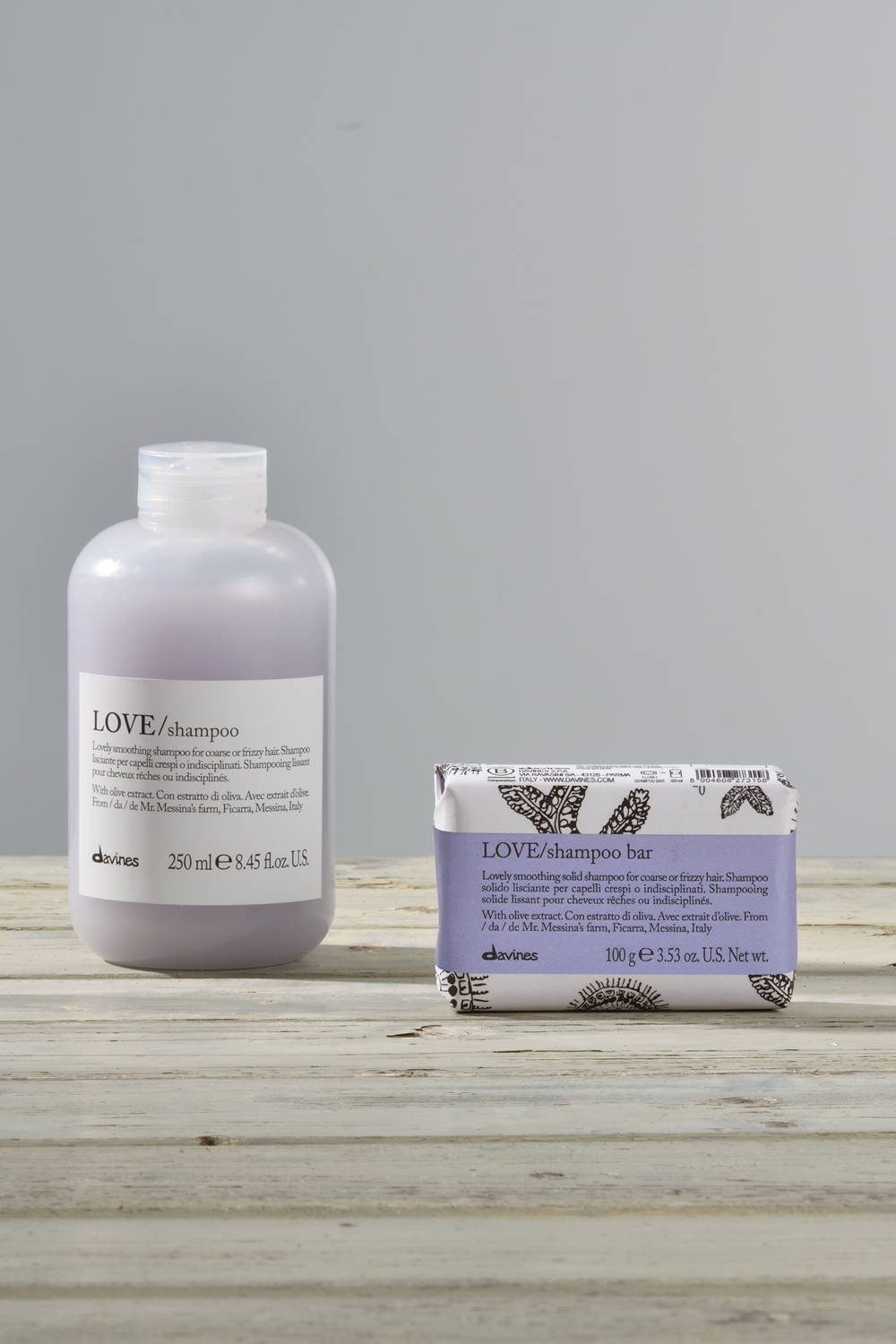 PRODUCT STORIES
Find all of the benefits of the Essential Haircare  professional shampoo in the new solid format: it is compact, its packaging is 100% paper, it contains actives from Slow Food Presidia and lasts up to 40 washings!
Beginning today theEssential Haircare shampoo formulas are also available in new solid version. We are glad to present to you four different shampoo bars: VOLU to give volume to fine hair, MOMO for a deep hydration, LOVE for frizzy hair and DEDE for a delicate cleansing.
Whether you are already a fan of Essential Shampoo in the traditional version, or you customarily use another brand of shampoo bar, we are sure that Essential shampoo bars will win you over. You will find all of the professional quality and attention to nature that characterise Davines: discover five good reason to try them!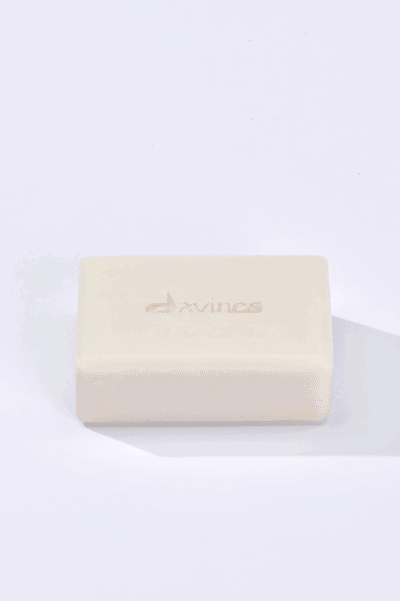 #1 - Professional quality guaranteed
You may have heard that with bar shampoo it is more difficult to cleanse hair, or the foam is too light. So, we are happy to say that the Davines shampoo bars are different
By

 

moistening and rubbing the solid shampoo between your hands

 

 you will obtain a

 

rich and creamy foam, very pleasant.
The perception on wet hair may be different compared to what you are used to, but when drying you will

 

obtain the same result you would have obtained using traditional shampoo.
The shampoo bar leaves your hair

 

shiny, soft and also full-bodied, something that is vey appreciated, especially by those having fine hair.
#2 - Packaging 100% paper
The solid shampoo is wrapped in a virtuous packaging, because it consists in its package leaflet made of 100% completely recyclable paper.
Unwrap the shampoo bar carefully in order to avoid breaking the packaging. Inside you will find useful information about how to use the shampoo and how to preserve it. If you forget any step, don't worry: you can read our online guide on how to apply and preserve your shampoo bar for prolonged use and avoid waste.
The emissions deriving from the lifecycle, excluding the phase of use, are offset
The packaging is made using FSC paper, fully recyclable 
#3 - Easy transport and preservation
The solid shampoo can be transported easily and using less space compared to a traditional shampoo.  
Thanks to the fact that it does not contain liquid, it can also be placed in the airplane

 

cabin luggage. If instead you love

 

open air hikes and bicycle touring,

 

the shampoo bar is perfect to optimise space in your

 

rucksack

 

or in the

 

cycle luggage.
Within the

 

Essential Haircare

 

line you will also find a convenient

 

aluminium package, customised with Davines illustrations. The box is

 

a versatile travel container for solid shampoo and has a small detail that can make the difference: a

 

perforated grid, removable and washable, that allows water to flow, allows the bar to dry and guarantees maximum hygiene.
#4 - Safeguarding biodiversity and the aquatic environment
The solid shampoo continues within the Essential Haircare line sustainable tradition. 
The formulas of each shampoo contain

 

up to 97.4% of highly biodegradable ingredients: this means that after rinsing, most of them degrade within 28 days. If you want to know more, we follow the OECD 301 method.
Each product also contains a

 

Slow Food Presidia ingredient, in order to

 

safeguard biodiversity in Italy! When you purchase the

 

Essential

 

shampoo bar, you contribute to

 

protecting the work of a family of farmers, custodians of at risk plant species and artisanal knowledge. In order to thank them, we decided to interview them and tell their story: click on the videos here below.
VOLU for fine and thin hair
INGREDIENT
Caprauna Turnip Root
BENEFIT

Richin minerals and vitamins, the Turnip root extract give full-body and volume toyour hair.
MOMO for dehydrated hair
INGREDIENT
Yellow melon from Paceco 
BENEFIT
Rich in water, vitamins and mineral salts, the yellow melon extract helps provide long lasting hydration.
LOVE for frizzy hair
INGREDIENT
Minute Olives of Ficarra
BENEFIT
Rich in fatty acids and vitamins, the Olive extract has elasticising and softening powers.
DEDE for delicate washing
INGREDIENT
Red Celery of Orbassano 
BENEFIT
Rich in mineral salts, the Red Celery extract carries out a mineralising activity on hair.
#5 - It lasts up to 40 washings
If preserved correctly, the shampoo bar lasts a long time. In general, a 100 gram shampoo bar makes it possible to wash between 30 and 40 times, more than a 250 ml bottle of liquid shampoo.
Obviously, the estimated number of washings for a shampoo package is always indicative: it depends on hair length, thickness, on whether a single shampooing is done for a lighter cleaning or if a double one is done for an intense washing.
Shampoo bar
100 gr = up to 40 washings
Liquid shampoo
250 ml = up to 30 washings
However, the shampoo bar is not perfect
At this point you may be wondering: so is a solid shampoo better than the liquid one? In reality there is no answer to this question, because there is no shampoo that is perfect for all uses and under all sustainability profiles.
The solid shampoo does not need to replace the liquid one, they can complement each other. Exactly in the same way that it happens due to the biodiversity in nature, if we want to obtain products that are always more and more effective and sustainable, we need to diversify our approach, experiment and be curious. Would you like to learn more? Read here below!
Packaging
The solid shampoo has an FSC paper packaging, the liquid one has a bio-based plastic one.
Both material come from renewable sources and completely recyclable: at the end of their life they can be recovered and turned into a new raw material.
Formula
Both the solid and the liquid shampoo contain Slow Food actives and have a high level of biodegradability.
However, there is greater natural content in the liquid shampoo since the method used to obtain a solid formula requires ingredients whose molecular structure is partially synthetic.
Usage
The shampoo bar is perfect at home, but it is a product designed for at home use.
For our hair dressers we have made 1 litre professional format shampoos available that make it possible to minimise packaging and easily handle salon volumes.
Performance
At this stage, not all Essential families have a corresponding solid shampoo. Honestly, we are working on this: we will not propose a solid shampoo version if we are not sure we are offering optimal performance!
So, liquid or solid?
We trust we have answered all of your curiosity. If this was not the case, the only thing left to do is to try it in first person, both the liquid as well as the solid formula, and choose your favourite!