How to make brown hair more luminous?
HAIR TRENDS
Brown is a very full and rich colour. That's why, in some cases, it risks being too uniform. Find out how to play with shades to give movement and depth!
Chocolate and hazelnut, chestnut and coffee, or even caramel: the name of several shades of brown recalls the food on our table. That's because it's the natural colour par excellence, it gives a sense of fullness and roundness.
Precisely because it's so rich, in certain cases brown can become a little flat and uniform. Over time, hairstylists from around the world have invented new techniques to lighten brown: highlights, luminous reflects, balayage. What would happen, though, if we tried to make the colour darker instead of lighter?
The Shadowing Technique: playing with shades of brown
For his 2021 lifestyle hair collection,Tom Connell -Davines Hair Art Director - suggests Shadowing.
This technique revolutionises the traditional way of thinking when it comes to the colour brown: instead of lightening, with Shadowing the hairdresser selects a few sections of hair and makes them darker, to create unexpected depth and movement.
An example: Alice's look in this article. Normally the lightest part of the hair is closest to the face; here the concept is reversed.
The darkest and richest shade is near the skin, while a lighter shade is applied to the rest of the hair. This lets the spotlight shine on the eyes, the cheekbones, the lips, and the complexion, in general.
Try a long and layered cut, to show off brown to its best advantage
The best way to let the various shades of brown shine is to have a very natural base haircut: long and layered.
Why not draw inspiration from the Californian surfers of the 1970s and try a long feathered fringe, divided by a central parting? This is an easy-to-do solution for practically endless styling possibilities.
A wavy hairdo makes it easy to enhance the various shades of brown even more, because the colours mix freely and effortlessly. If you'd like to obtain the true ocean waves effect- as if you hair had been dried by the sun on the beach of Santa Monica - try This is a Sea Salt Spray. A few spritzes on towel-dried hair, a quick session with the diffuser and you're all set!
Look after brown hair at home: the recommended products
Brown hair may seem easy to take care of, especially if compared to blonde or grey. Where dyed hair is concerned, however, it's always a good idea to be cautious: environmental agents, such as the sun and the wind, or smog, pool chlorine and salt can make your colourlose its intensity. Here's what products to use for brown hair that's always glossy and vibrant.
Protective Shine-enhancing Shampoo
The MINU shampoo of the Essential Haircare line is the must-have for coloured hair. Enriched with extract of Salina Caper from the Slow Food Presidio, its formula is characterised by a rich and full-bodied lather.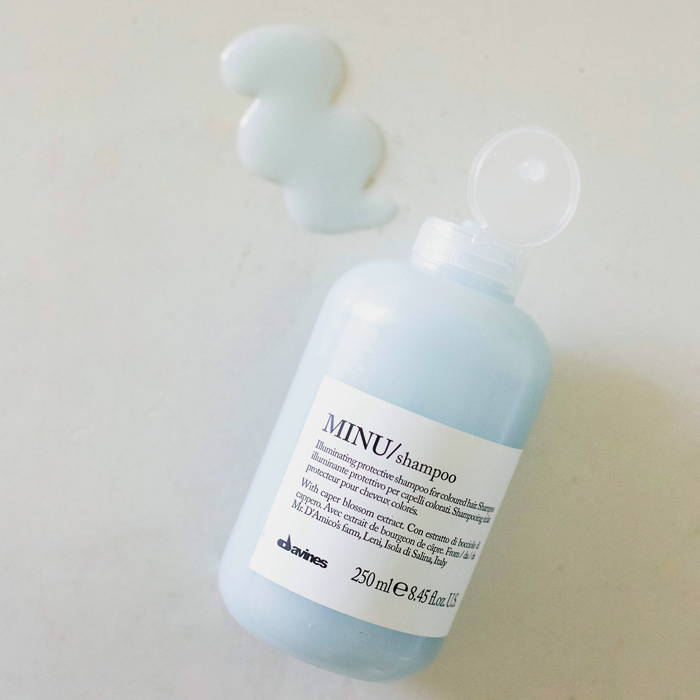 MINU shampoo cleanses gently, protect the colour and keeps it glossy for longer. To maximise its effectiveness, use it alongside the other products of the MINU family.
Chocolate Shampoo and Conditioner
To breathe new life into medium brown hair, we recommend using the Alchemic Chocolate family: shampoo and conditioner with coloured pigments that help preserve the deep shine of dark hair.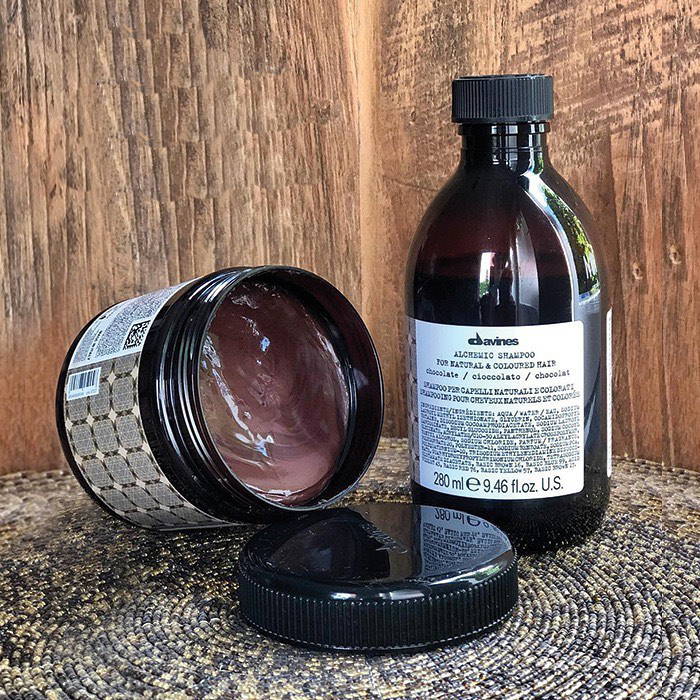 The shampoo is used normally. The conditioner, on the other hand, should be distributed with a comb on towel-dried hair, and left to act for 5-8 minutes. At the end of that time, rinse and you're all set.
Invisible Mask for your Hair
Lastly, if you're an active girl, like the Californian surfers from whom we drew our inspiration for this look, you may be interested in The Restless Circle.
It's an invisible mask that can be applied whenever you like, before your yoga class or your running session. You can also leave it on for an hour: nobody will notice. It's easy to rinse under the shower and your hair will be nourished before you know it!