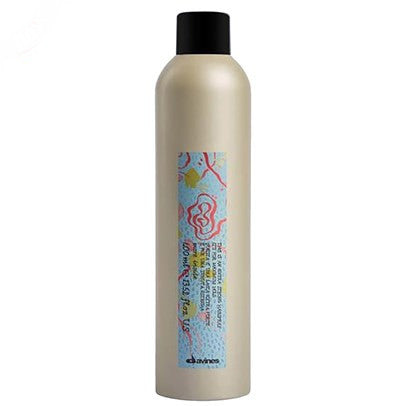 Davines Extra Strong Hold Hair Spray 400ml
Davines
Regular price £22.00 Sale
The Davines Extra Strong Hold Hair Spray has been designed to release as a very fine mist. It provides structure whilst fighting the effects of humidity and can be worked also after application. The spray dries out very quickly and is easy to remove if required. The formula is paraben free and contains no added colourings.
Benefits Include:
Provides structure with a very strong hold fine mist
Endures humidity and can be re-worked
Dries out very quickly and is easy to remove
Adds a light anti-frizz effect
Contains no parabens of colourings
How To Use: For styling, spray onto the hair at a distance of 30cm then comb. It can also be sprayed directly onto the areas to be defined.