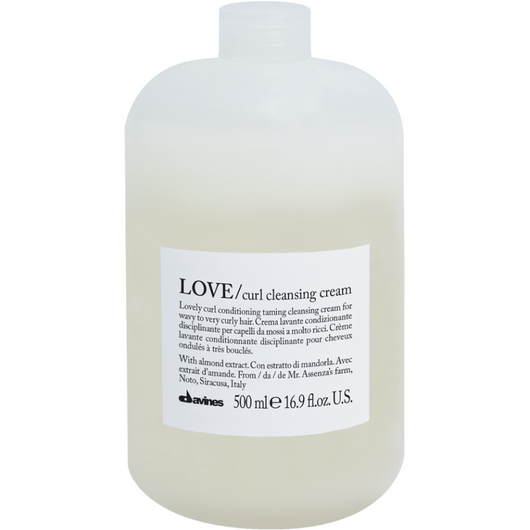 Davines Love Curl Cleansing Cream 500ml
Davines
Regular price £32.50 Sale
This is an all in one: shampoo and conditioner that is ideal for wavy to very curly hair. A mild moisturizing low foam cleansing cream that will gently take away impurities and leaves you with extremely soft hair. Thanks to the extra conditioning & nourishing effect you don't need the conditioner afterwards.
The scent that characterizes the LOVE family which has a citrus and green note.
HOW TO USE:
Apply a generous amount of product, gently massage into damp hair and scalp. Leave in for 5 minutes and rinse. It is not necessary the application of conditioner. Alternate every third shampoo with LOVE/curl shampoo and conditioner or hair mask.
PRODUCT SIZES:
500 ml
NATURAL ACTIVE INGREDIENTS:
Sugar-based surfactant - It is extremely mild for the keratin and the lipids of the hair
"Super" Noto Almond Extract - it is moisturizing and nourishing