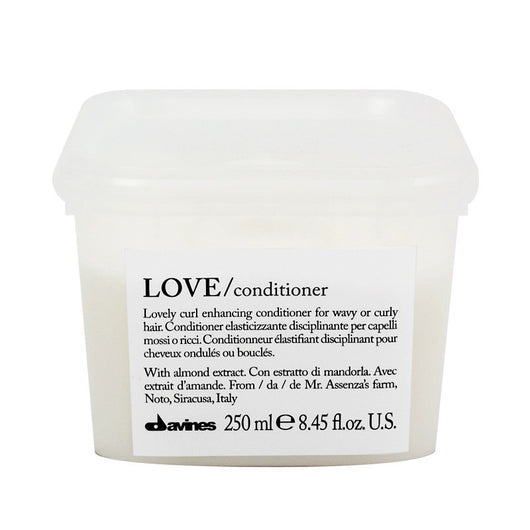 Davines Love Curl Conditioner 250ml
Davines
Regular price £22.00 Sale
Davines Love Curl Conditioner will provide volumising and detangling effects on wavy and curly hair. It has a intense anti-dryness and softening action that nourishes and detangles without weighing the hair down. You will receive added volume, enhnced curls and soft, shiny hair.
Benefits Include:
Provides intense anti-dryness and softening action
Soft, bouncy and tangle free curls
Protects from daily enviromental polluatants
Developed as a luxurious cream conditioner
Conditions and restores health
How To Use: Wash with Davines Love Curl Shampoo then evenly apply a suitable amount of product on the hair. Leave to work for a few minutes, comb through, then rinse.