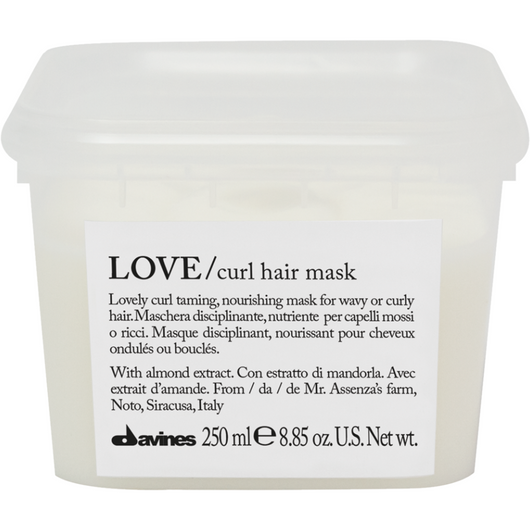 Davines Love Curl Hair Mask 250 ml
Davines
Regular price £25.50 Sale
Ideal for workable wavy to curly hair. It has an extra nourishing and conditioning power. Gives intense softness, nourishment and hydration also to very thick and unruly hair.
The scent that characterizes the LOVE family has a citrus and green note.
HOW TO USE:
Apply to damp hair after LOVE/curl shampoo. Leave in for 10-15 minutes, comb through and rinse. Proceed with drying.
PRODUCT SIZE
250 ml
NATURAL ACTIVE INGREDIENTS:
High performing conditioning agent - high performing conditioning agent
"Super" Noto Almond Extract - it is moisturizing and nourishing