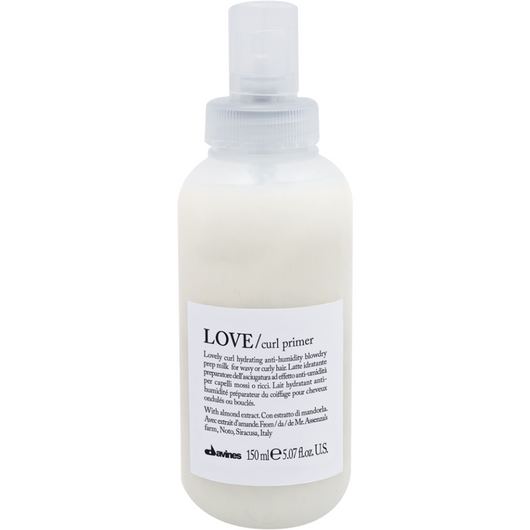 Davines Love Curl Primer 150 ml
Davines
Regular price £24.50 Sale
Ideal for curly or wavy hair. It's a special product that gives hydration and definition to curly hair. It also helps to detangle, protects from heat, has an anti-humidity effect and provides an anti-frizz action with a light hold, without drying and weighing the hair down.
The scent that characterizes the LOVE family has a citrus and green note.
HOW TO USE:
Spray from 15 to 20 pumps on wet or towel-dried hair from roots to lengths and ends.
PRODUCT SIZES:
150 ml
NATURAL ACTIVE INGREDIENTS:
Shape definer - it smooths the hair and makes it controllable
"Super" Noto Almond Extract - it is moisturizing and nourishing