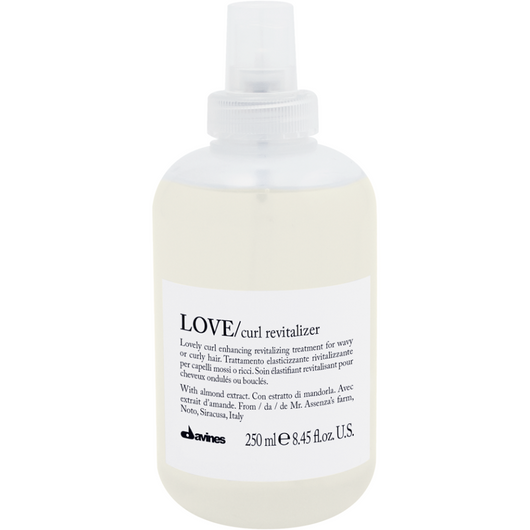 Davines Love Curl Revitalizer
Davines
Regular price £24.50 Sale
Ideal for wavy or curly hair. Elasticising, revitalizing treatment that enhances the vitality of curls between shampoos. It controls the frizz effect.
The scent that characterizes the LOVE family has a citrus and green note.
HOW TO USE:
Apply to dry hair from 10 - 20 cm distance. Do not rinse.
PRODUCT SIZES:
250 ml
NATURAL ACTIVE INGREDIENTS:
Fixative Polymer - durable hold and anti-frizz effect
"Super" Noto Almond Extract - it is moisturizing and nourishing