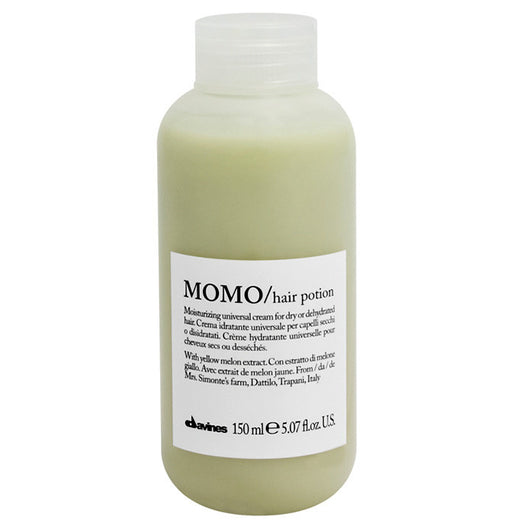 Davines Momo Hair Potion 150ml
Davines
Regular price £24.50 Sale
The Davines Momo Hair Potion is ideal for all hair types that require hydration. Its special leave-in formula provides a silky texture that will deeply hydrate all of your hair. Momo hair potion does not weigh down the hair and leaves it soft and shiny. The scent has a fruity and green note.
Benefits Include:
Suitable for all hair types
Great for dry or dehydrated hair
Deeply hydrate and condition
Add moisture and protection without weighing hair down
Soft and shiny finish
How To Use: Apply the right amount of product on wet hair, particularly where curls are frizzy. Blow dry or allow to dry naturally without excessively moving the hair.