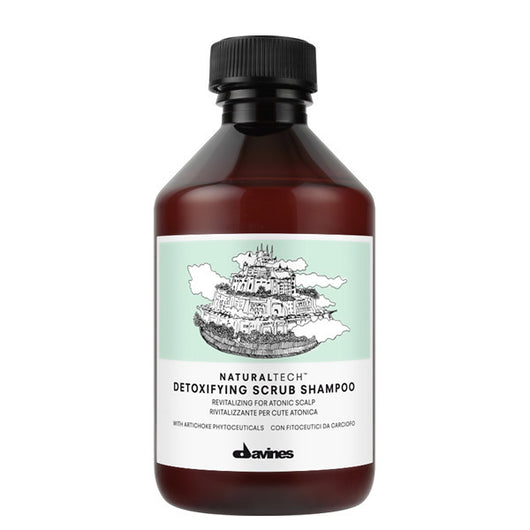 Davines Natural Tech Detoxifying Scrub Shampoo 250ml
Davines
Regular price £22.00 Sale
Davines Natural Tech Detoxifying Scrub Shampoo combines delicate surfactants of natural origin, with scrub particles for a gentle and deep cleansing of the hair and scalp. It also has a protective action against free radicals and is intended for an in-depth cleansing of the scalp.
Benefits include:
Deep cleansing of scalp and hair
Protective action against free radicals
Natural scrub particles for a gentle wash
Regenerate overall scalp health
How To Use: Wet the hair and scalp thoroughly and apply shampoo to the scalp. Massage in, adding more water if necessary. Rinse off thoroughly.