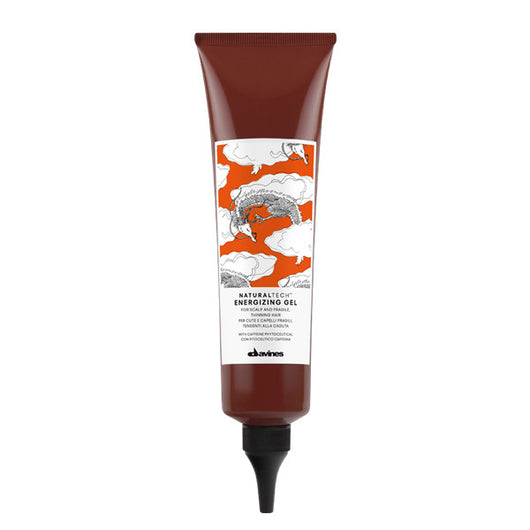 Davines Natural Tech Energizing Gel 150ml
Davines
Regular price £24.00 Sale
Davines Natural Tech Energizing gel acts as a preventive treatment slowing down the hair loss process by stimulating the metabolism, giving strength and body to fine or stressed hair. Applied to the scalp and hair regrowth, it invigorates and lightly fixes hair creating an additional light styling effect.
Benefits Include:
Treatment for fragile scalps and hair
Slows down the hair loss process
Stimulate the cellular methabolism
Invigorates and lightly fixes hair
Hair Type: Scalp problems, thinning and fragile hair
How To Use: After shampooing with Davines Natural Tech Energizing Shampoo, spread over the whole scalp massaging gently. Do not rinse off. Preventive or maintenance treatment: twice a week for 3 months.