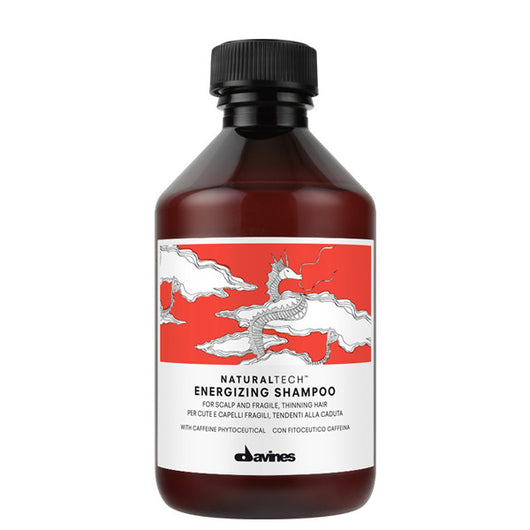 Davines Natural Tech Energizing Shampoo 250ml
Davines
Regular price £22.00 Sale
Davines Natural Tech Energizing Shampoo will gently cleanse the hair, stimulating scalp micro-circulation and increases the mobilization of toxins. Thanks to the fragrant essential oils this shampoo will provide a pleasant sensation of energy and vitality.
Benefits Include:
Gently cleanses the hair and scalp
Increases the mobilization of toxins
Pleasant sensation of energy and vitality
Stimulate the cellular methabolism
Improve blood circulation around follicle
Hair Type: For scalp problems, plus thinning and fragile hair
How To Use: Gently massage product into damp hair, leave on for a few minutes, then rinse. Repeat application if necessary. Intensive treatment: every other day for 1 month. Maintenance treatment: twice a week for 2 months.