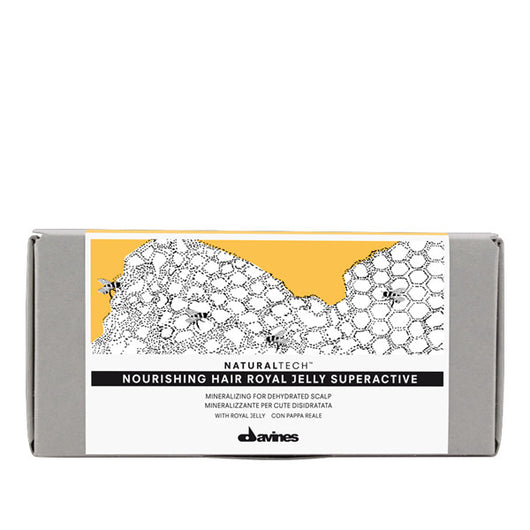 Davines Natural Tech Nourishing Hair Royal Jelly Superactive 6x8ml
Davines
Regular price £69.50 Sale
The Davines Natural Tech Nourishing Hair Royal Jelly Superactive capsules contain massive nourishing, moisturizing and soothing properties. The hair is left much more resistant thanks to the re-mineralizing action on the hair and scalp.
Benefits Include:
Provides a nourishing & remineralizing action on scalp
Great for making hair more resistant
Ideal for sensitive scalps or after a purifying treatment
Can be used on particularly dehydrated scalps
How To Use: Using the special applicator, spread a mono dose bottle over the scalp massaging in gently. Do not rinse off. Treatment with nourishing super-active can be repeated any time you wish according to scalp and hair needs.