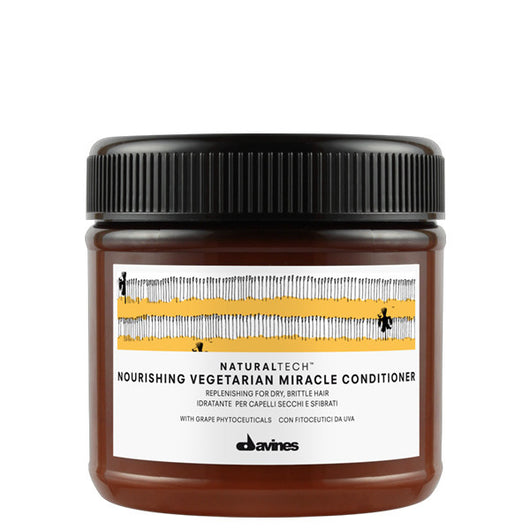 Davines Natural Tech Nourishing Vegetarian Miracle Conditioner 250ml
Davines
Regular price £24.00 Sale
Davines Natural Tech Nourishing Vegetarian Miracle Conditioner will add moisture to the hair making it soft and shiny. It improves condition and helps make the hair structure much more even, while deeply nourishing.
Benefits Include:
Deeply moisturizes any hair type
Great on dry & damaged hair
Provides soft and shiny finish
Strong conditioning & protective action
Hair Type: Dry and damaged
How To Use: Apply to lengths and ends. Leave on for 5 minutes, then comb. Rinse thoroughly. For a deep repair treatment on medium or thick hair, apply Nourishing Vegetarian Miracle after having rinsed Nourishing Restructuring miracle off thoroughly; leave on for 5 minutes, then rinse again and dry. The treatment with Nourishing Vegetarian Miracle can be repeated any time you wish according to hair needs.