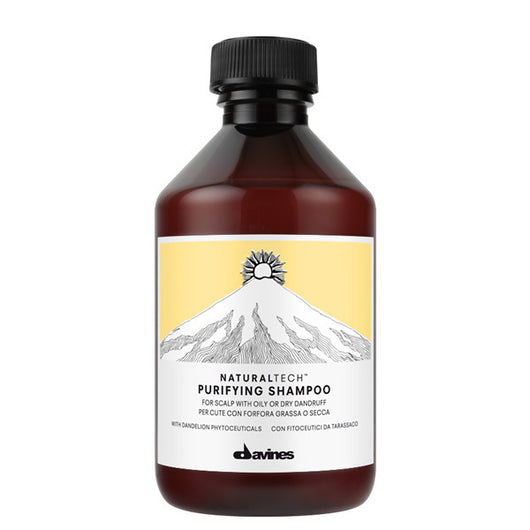 Davines Natural Tech Purifying Shampoo 250ml
Davines
Regular price £21.00 Sale
The Davines Natural Tech Purifying Shampoo will cleanse and purify the hair and scalp with its strong anti oxidant formula. It also helps to fight against debris, sebum and daily stresses, ensuring your hair is left clean and healthy.
Benefits include:
Cleanses and purifies the scalp
Ideal for oily and dry scalps
Removes dandruff
Strong anti-oxidant & anti-inflamatory action
Fights against microbial attacks
Creates a heal­thy and clean environment
How To Use: Apply shampoo to the scalp with damp hair and massage in, especially on those areas most affected. Leave on for a few minutes. Rinse off thoroughly. Intensive treatment: twice a week for maximum 3 weeks. Maintenance treatment: once a week for 6 weeks. The maintenance treatment can be interrupted earlier than 6 weeks if the problem has been resolved.