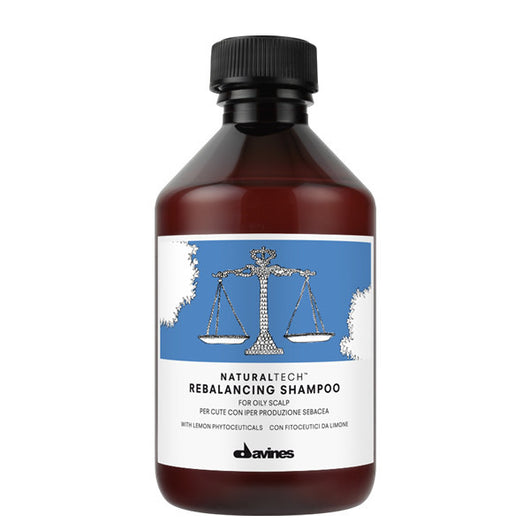 Davines Natural Tech Rebalancing Shampoo 250ml
Davines
Regular price £22.00 Sale
The Davines Natural Tech Rebalancing Shampoo is great for normalizing sebum production and helping to keep the scalp clean without stimulating new sebum production. It also has a strong anti-oxidant action.
Benefits include:
Normalizes sebum production
Keeps scalp clean without stimulating sebum production
Has a strong anti-oxidant action
How To Use: Apply gently shampoo into damp hair, leave on for some minutes, then rinse off. Repeat application if necessary.