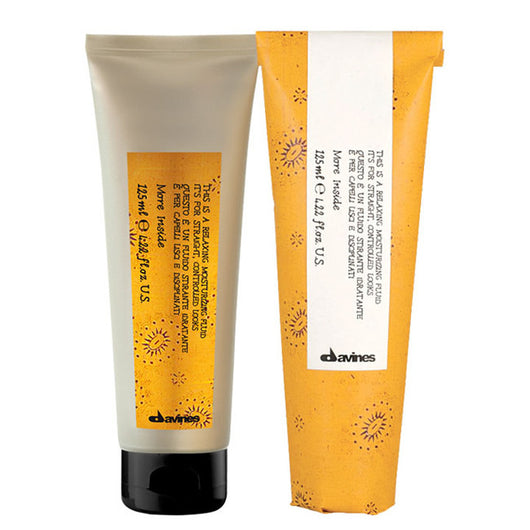 Davines Relaxing Moisturising Fluid 125ml
Davines
Regular price £21.00 Sale
Davines Relaxing Moisturizing Fluid will control your hair while helping to obtain a perfectly straight look. It is great at eliminating frizz and provides moisturize to curls without weighing them down. Leaves hair light and shiny with excellent support, and if used with hot styling tools also humidity-proof. The formula is paraben-free with no added colourings.
Benefits include:
Controls hair helping to obtain a perfectly straight look
Eliminates frizz and moisturizes curls
Provides a light and shiny effect
Excellent support if used with styling tools
Humidity-proof and has a paraben-free formula
How To Use: Apply a small amount of product to damp hair and proceed with styling.