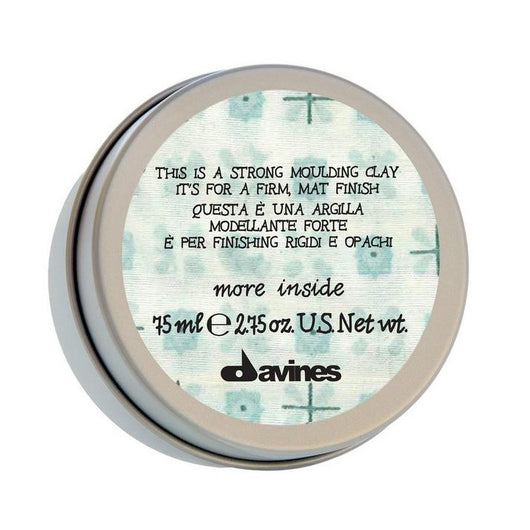 Davines Strong Moulding Clay 75ml
Davines
Regular price £21.00 Sale
The Davines Strong Moulding Clay provides texture to dry hair whilst defining it in a strong way. This clay does not contain water to help it cope better in wet climates or strong humidity. No residues are left behind which means your hair is dry to the touch, yet held firmly in place. Great for creating untidy looks and coarse separation. The formula is paraben free, with no added colourings.
Benefits include:
Gives texture & definition to dry hair
Does not contain water to endure better in wet climates
Will not leave unwanted residues
Mat modeling clay with a strong hold
Creates untidy looks and coarse separation
Paraben and colouring Free
How To Use: Apply a small amount of product to dry hair and then arrange it as you wish.