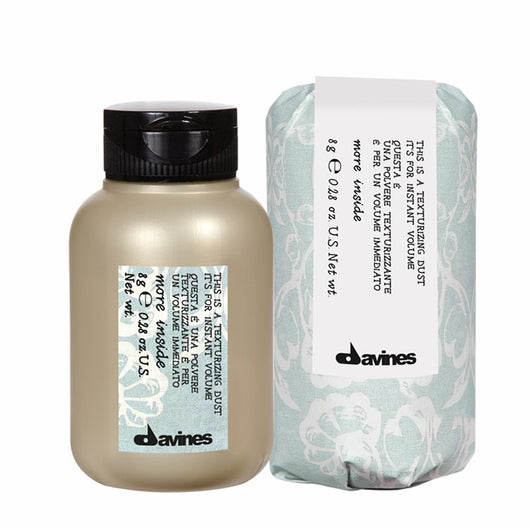 Davines Texturizing Dust 8g
Davines
Regular price £25.25 Sale
Davines Texturizing Dust 8g Styling dust is the ideal product to help create instant volume and structural texture. This powder based styling aid works immediately whilst providing a mat finish with hold.
Benefits Include:
Create instant volume and structural texture
Hair texture expansion
Immediate volume generation
Adjustable structural support
Traceless mat finish
Gripping capability for updos
How to Use: Shake gently before use. Sprinkle directly onto roots where volume is desired. Alternatively, put the powder in the hands, rub together then apply to the hair for added texture and style definition. For a "hair expansion" effect sprinkle the texturizing dust on a flat brush and pass it on the hair lengths and tips.